Study Music Management / Creative Industries
That's why Popakademie
Most prestigious academic studies in Germany for the music industry
Excellent network in the music industry and creative industries
Very high job placement rates
Tight reference to economic practice
Small classes
Large international partner network
Regular development of the curriculum according to current trends
Very good individual support for students within the academy
Special counselling services for founders of new businesses (start-ups)
Location in the creative hotspot Jungbusch of the university city Mannheim
Accredited by the quality assurance institute ACQUIN
No tuition fees (because it is an institution of the state of Baden-Württemberg)
The Popakademie Baden-Württemberg, based in Mannheim, is not a "normal" university. There are no fixed academic chairs with full-time professors and no rigid curricula. What counts instead is practical training at an academic level. This is achieved through a large network within the music industry and other creative sectors, from which lecturers are recruited and cooperation is realised on other levels. In its special form, the Popakademie Baden-Württemberg is unique in Germany. It is the only state-run university institution in Germany that focuses its courses specifically on popular music - and not only for musicians, but also for those who want to enter management or marketing. The bachelor's programme
Music Business
offers a business administration course with a focus on music management. The master's programme
Music and Creative Industries
builds on this, which, in addition to the basics of music management, offers insights into other sub-areas of the creative industries such as the film industry, the book market, the games industry and the advertising industry.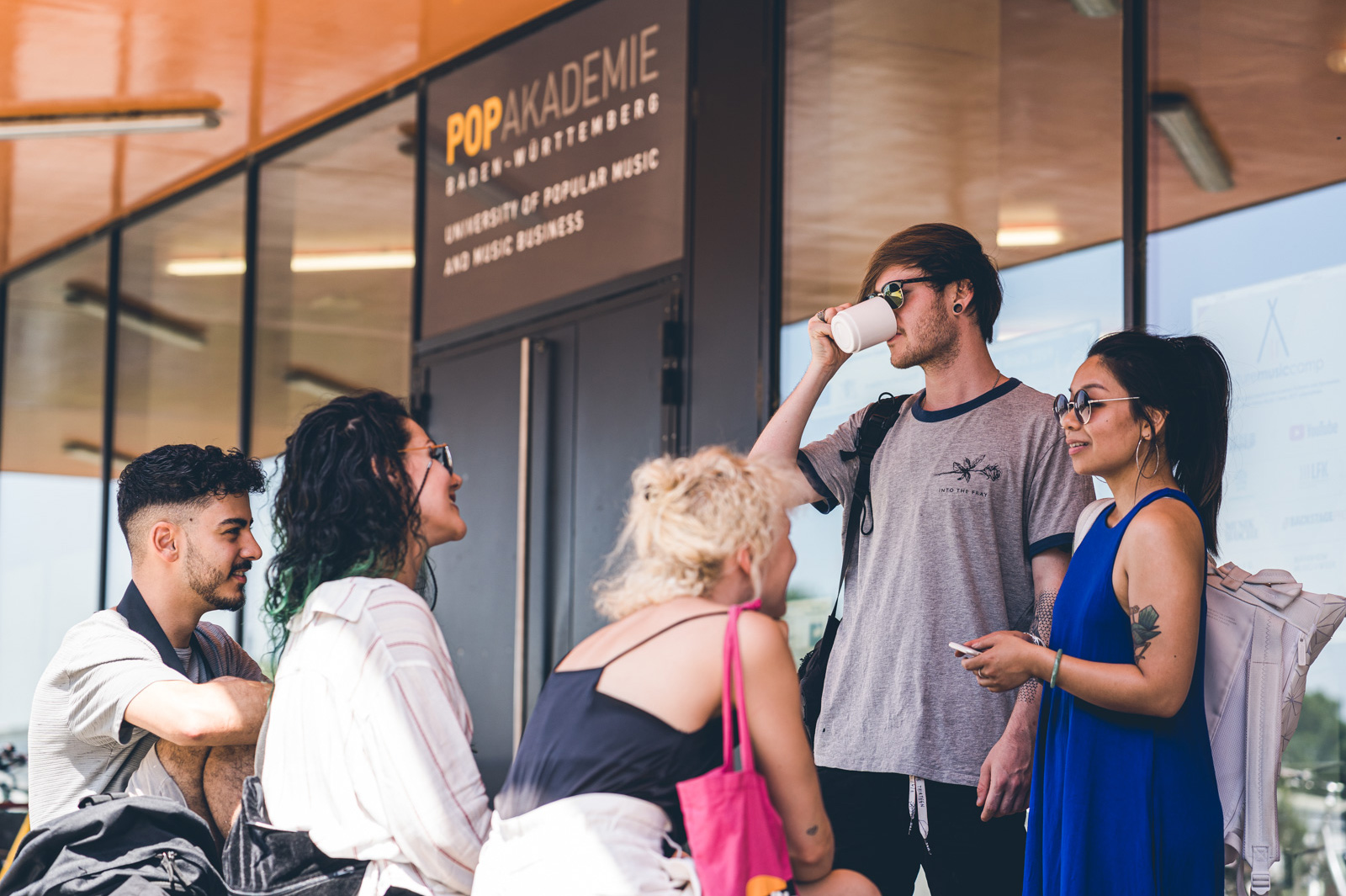 Where do the alumni work?

The alumni of both study degrees work successfully as employees in management and marketing or founded their own companies. Their employers include Universal Music, Sony Music, Warner Music, BMG, Spotify, Apple Music, YouTube, Budde Musikverlag, Kobalt Music Group, Südwestrundfunk, Jung von Matt and PlayStation. As independent artist managers they manage acts such as Cro, Felix Jähn, Lena Meyer-Landrut, Tim Bendzko and KontraK.