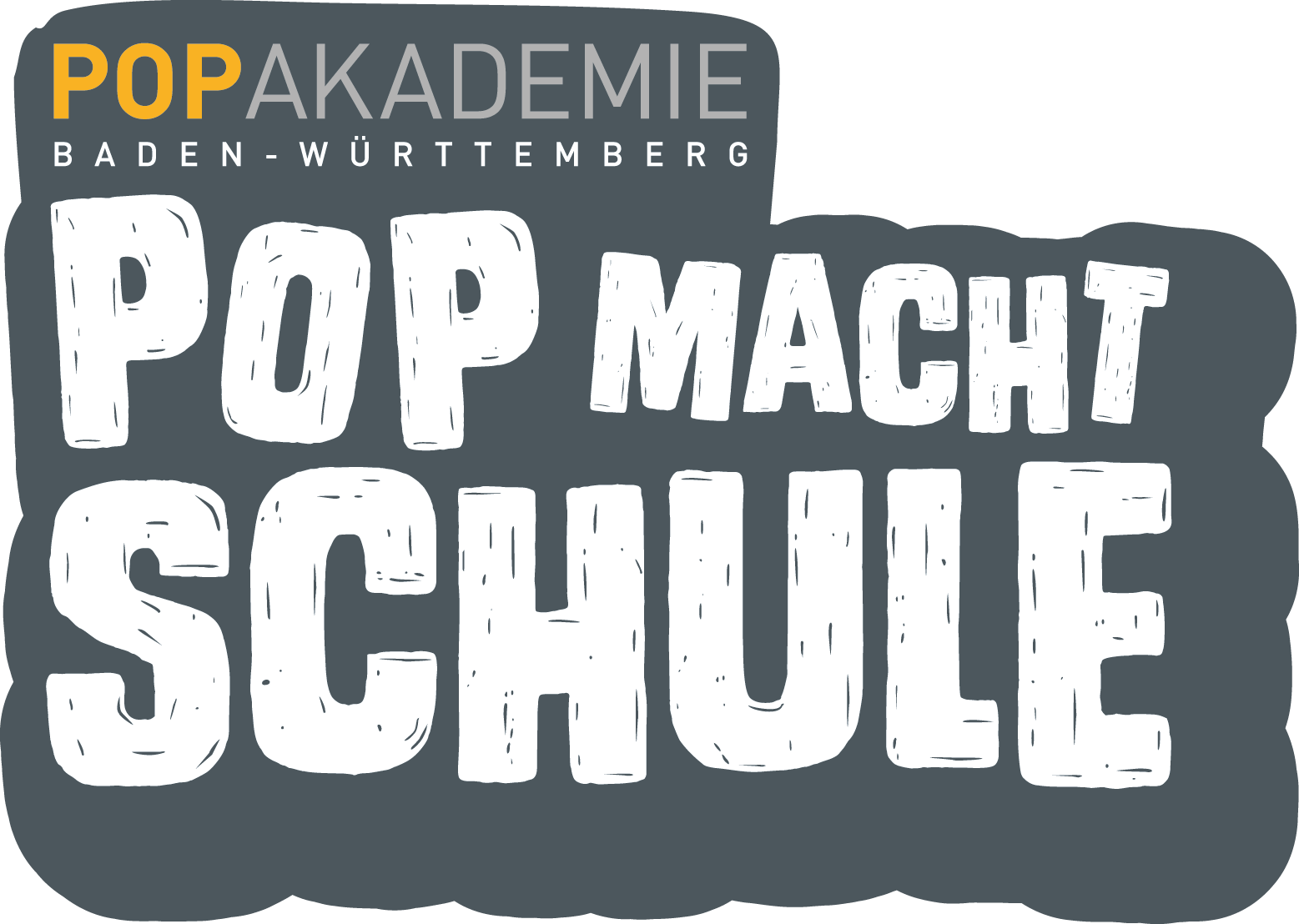 Bring the Popakademie to your school!
The Popakademie Baden-Württemberg's "Pop macht Schule" support program has set itself the task of introducing schoolchildren to the subject of pop music. The aim is to sharpen the senses for a creative approach to popular music at an early age - because making music together promotes creativity and one's own aesthetic judgment and teaches social skills such as teamwork, self-confidence, patience, respect and reliability. Since 2005, "Pop macht Schule" has been implemented as a highly successful concept for promoting cultural education in schools in the Rhine-Neckar metropolitan region. In 2009, the project received the state teaching award in the category of art and music colleges from the Baden-Württemberg Ministry of Science, Research and the Arts. In 2010, it was honored as a "Selected Landmark" as part of the "Land of Ideas" campaign. The main sponsor of "Pop macht Schule" is BASF SE.In the coaching period from February 27th to March 17th 2023, we were with you at the following schools.
- Mon, Feb. 27/Thu, Feb. 28: Biedensand School Lampertheim
- Thu, 03/02/Fri, 03/03: Friedrich-Schiller-Gemeinschaftsschule Hemsbach
- Mon, 03/06/Thu, 03/07: Georg-von-Neumayer-Realschule plus Neustadt
- Wed, 03/08/Thu, 03/09: Integrated comprehensive school Ludwigshafen-Gartenstadt
- Mon, 03/13/Thu, 03/14: Uhland-Werkrealschule Mannheim
- Wed, 03/15/Thu, 03/16: Theodor-Heuss-Realschule Walldorf
Big final concert on May 5th at the BASF Feierabendhaus!
Join us in celebrating the conclusion of the 18th round of the "Pop macht Schule" support program. This spring, around 400 students took part in two days of workshops to gain experience and know-how in a wide range of pop and world music. This included singing, writing lyrics, trying out different instruments, making their own beats and writing their own songs. Be there when the students present their results to a large audience at the final concert. In addition, Pop Academy students will perform with their bands. Special guest is singer/songwriter and "The Voice" semi-finalist Gregor Hägele.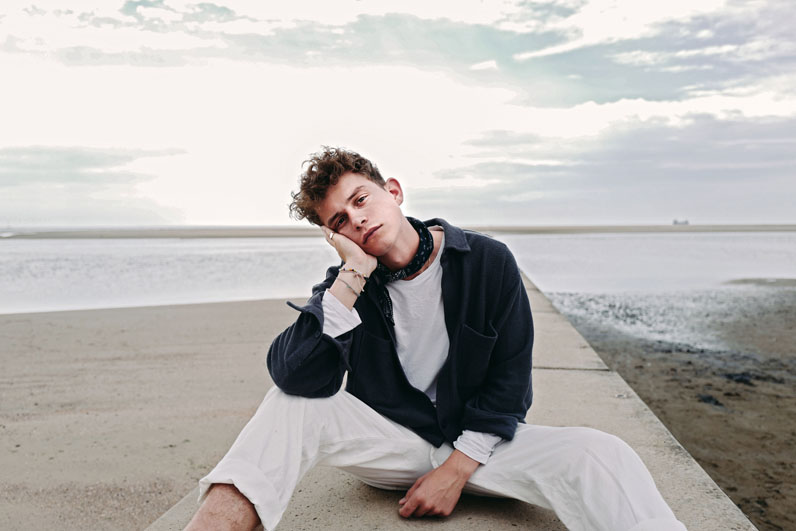 Gregor Hägele © Sascha WernickeYou can register
here
for the concert. The entrance is free. We are looking forward to seeing you!
How does it work? With "Pop macht Schule" you can bring the Popakademie to your school for two days! Start your own band or take a look behind the scenes as a band manager! "Pop macht Schule" with exciting workshops where you can stand on stage yourself or think about strategies to make your school band known to everyone - don't just watch, do it yourself!What workshops are offered? Get to know the typical pop music instruments drums, electric guitar, electric bass and keyboard in the band workshops. You can also try out world music instruments: baglama, oud, kanun and darbuka. Of course, you will also sing and write lyrics and produce your own songs. For creative minds behind the stage, there will be workshops on how to manage your school band and how to create contributions for popular social media channels. Who is leading the workshop? Lecturers and students from the Popakademie.Who can apply? Realschulen, Werkrealschulen, Realschulen Plus, Gesamtschulen, Gemeinschaftsschulen, Sonderpädagogische Einrichtungen, Förderschulen and Berufsbildende Schulen from grade 7 onwards from the Rhine-Neckar metropolitan region. Each school should have a clear goal when participating in this special programme, e.g. running school-based clubs afterwards like a school band, choir, social media club, etc. Three to four classes and/or school bands should apply per school (approx. 60-70 pupils).The coaching team in the schools consists of students in the bachelor programmes Pop Music Design and World Music who are focussing on band training and ensemble direction. "Pop macht Schule" is expected to visit each selected school for two consecutive days in February and March 2023 and offers two teacher training sessions in the spring of 2023 as well as counselling appointments for the schools. On May 5th, there will be a joint final concert at the BASF Feierabendhaus, where you will share the stage with a well-known band. Information on data protection:For the application, we need the name and address of your school as well as the contact details of a contact person. The contact details of the contact person are used exclusively for correspondence with the Popakademie and are treated as personal protected data under the German DSGVO. The name and address of the school will be passed to the BASF SE for the selection procedure.