Study Popular Music / World Music
That's why Popakademie
Most prestigious academic studies in Germany in the field of popular music
Focus on individual artistic development
Small classes
Pop music in connection with music business topics
Large international partner network
Well-known national and international lecturers
Very good individual support for students within the academy
Location in the creative hotspot Jungbusch of the university city Mannheim
Accredited by the quality assurance institute ACQUIN
No tuition fees (because it is an institution of the state of Baden-Württemberg)
Making music is your life? Then make your vocation your profession and study music at the Popakademie Baden-Württemberg based in Mannheim. Songwriting, drums, vocals, guitar, producing, bass or keyboard - this is the right place for you as an artist. With the help of our large network of national and international lecturers we will accompany you on the way to your individual artistic personality. In its special form, the Popakademie Baden-Württemberg is unique in Germany. It is the only state institution of higher education in Germany that offers courses specifically in the field of popular music. And it has set itself the task of promoting the individual talents of its students - especially artistically, but also entrepreneurially. What counts is a practice-oriented education at an academic level.The bachelor's programme
Pop Music Design
focuses on the individual artistic profile of the musicians. The focus is on vocals, electric bass, electric guitar, drums, keyboard, composition/songwriting and production/DJ producing. The master's degree course
Popular Music
builds on this. In the Performing Artist and Producing/Composing Artist majors, practical musical experience is deepened by working on one's own compositions, texts, songs and productions. The focus Educating Artist imparts core competences for working in the field of music education, e.g. in schools or youth centres.The bachelor's programme
World Music
offers an artistic study with the instrumental majors bağlama, arabic and turkish oud, kanun, singing, Mediterranean/ Middle Eastern/ Indian/ West African percussion, Indian and West African music.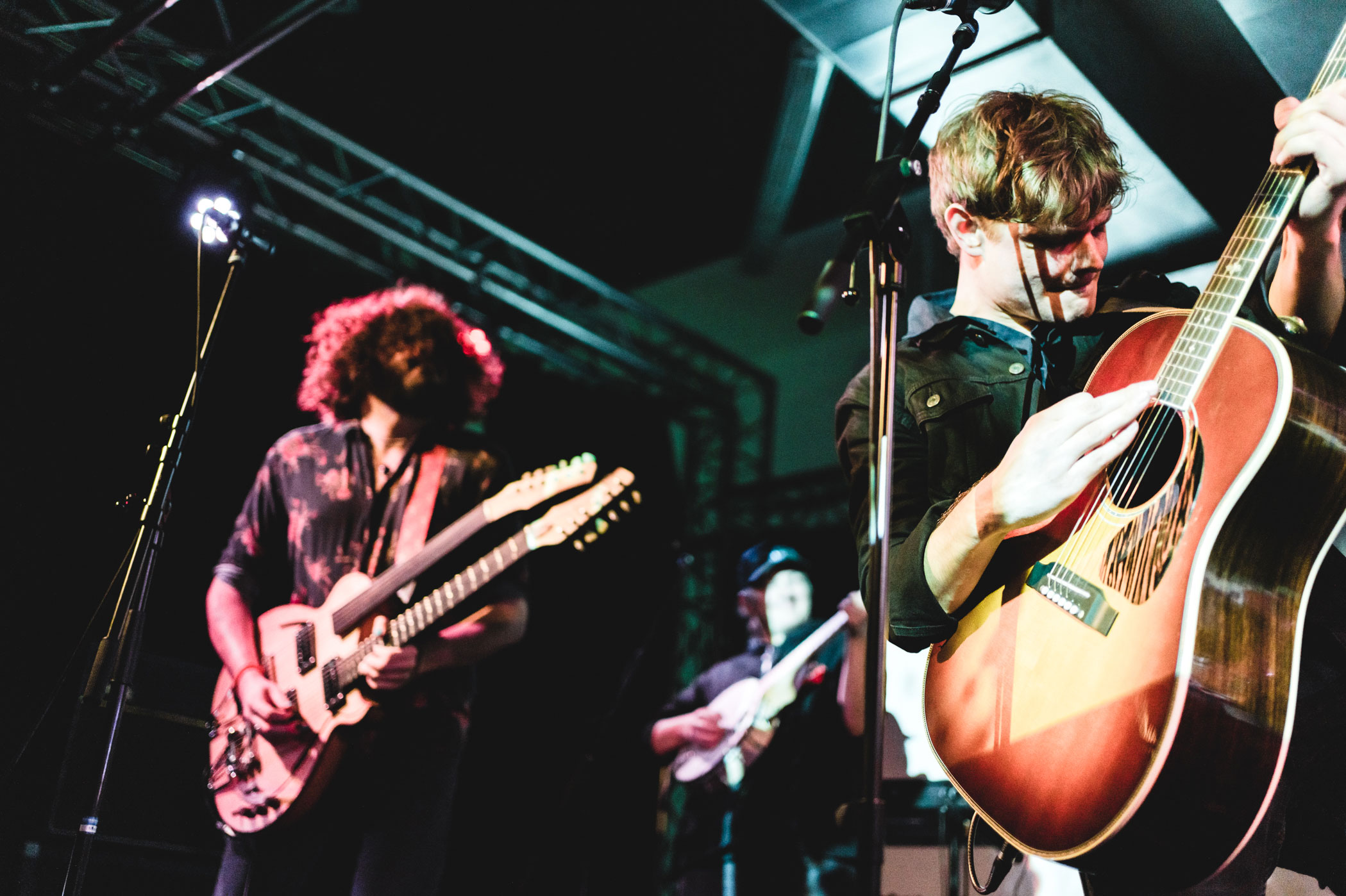 What do the alumni do?

Alice Merton, Joris, Mine, Anika Nilles and Crada are just a few examples of alumni of the Popakademie who have made the leap onto the big stages - as solo artists or musicians of well-known bands. In songwriting or producing, our alumni participate behind the scenes in hits and successful compositions and productions. Numerous alumni also work as singing or instrumental teachers or lead educational projects in schools or youth centres.