Gender equality and diversity
In its attitude towards diversity and in its understanding of difference, the Popakademie is an institution of tolerance and freedom for all who study, lecture or work here. Everyone is asked to actively participate in creating a work and study environment, which offers space for artistic development and is also characterized by mutual respect and tolerance. Open dialogue as well as respect are of great importance - regardless of everybody's origins, backgrounds, religious or ideological attitudes and sexual orientation. The Popakademie stands in solidarity with all those who oppose racism and the restriction of tolerance, respect and appreciation. The Popakademie wants to be the place for everybody in their diversity and commonality. This includes a peaceful and friendly exchange and discourse about all topics that are important in this context: Discrimination, racism, intolerance, depreciatory behavior and speech towards others, as well as unconscious discrimination. Special attention is given to equal opportunities for men and women in terms of gender mainstreaming, the integration of foreign students, and accessibility for people with disabilities in areas of teaching, study, and service. Sexual harassment, violence, discrimination of any kind, disadvantages and also abuse of power are clearly prohibited and against the law. The Popakademie would like to work towards being more sensitive and active where there is a risk that the rights of students, lecturers and staff members are restricted or violated.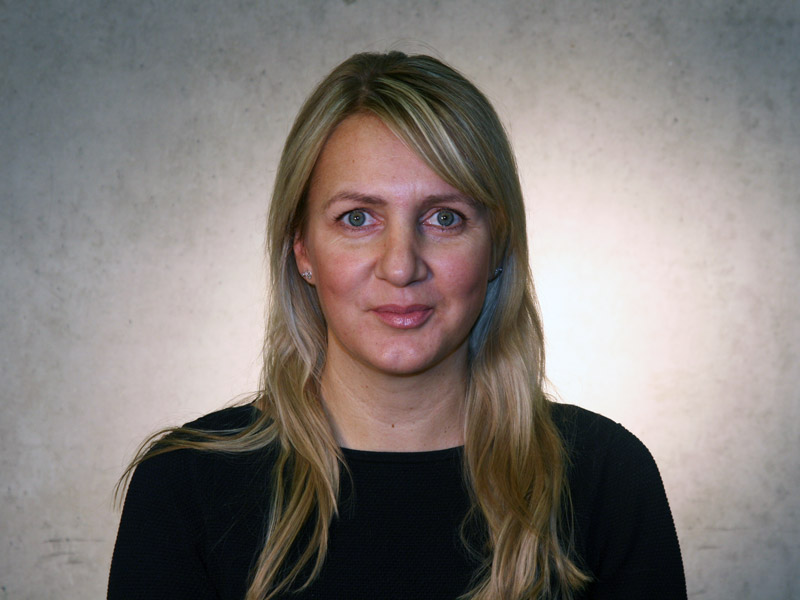 Equal Opportunites Commissioner and Complaints Officer under AGG* and contact in case of sexual harassment
Alexandra Reiter
Deputy Equal Oppurtunites Commissioner and Complaints Officer under AGG*
Marylou Sommer
Equal opportunities & gender equality
For persons in special circumstances - regardless of their gender, origin, cultural affiliation or disability - all opportunities provided by law are offered. Both in the entrance examinations and during studies, especially in the examination process. The teaching staff is regularly informed and trained, so that they too can be optimally prepared for the appropriate framework conditions. Extensive counseling possibilities by the staff round off the profile of the Popakademie.
*
The Popakademie respects the
Allgemeines Gleichstellungsgesetz
(AGG). The aim of the law is to prevent or eliminate discrimination on the grounds of race or ethnic origin, gender, religion or belief, disability, age or sexual identity.It is important for the Popakademie to achieve a balanced gender ratio in all areas of the institution. As a matter of principle, we strive for equal staffing and have the goal that at least half of all new positions in areas of underrepresentation are to be filled by women. The Popakademie Baden-Württemberg was the first German higher education institution to sign the
Keychange Pledge
. By signing the pledge, the Popakademie commits to increasing the number of women and marginalized genders in different areas and thus is striving for gender equality. This concerns the number of female students in the respective departments as well as the team of lecturers and guest lecturers.

In addition, the Popakademie aims to design workplaces in such a way that career and family can be reconciled. The Popakademie would like to be perceived by employees as a family-friendly and attractive employer. Professional development should be made possible and promoted even with family obligations.
Gender sensitive language
The Popakademie has a guideline for discrimination-free and gender-sensitive language in order to address all genders in a respectful manner and thus make diversity visible. Since language has a great, partly subliminal, influence on our perception, a sensitive and inclusive use of language should actively contribute to equality and appreciation and thus lead to the reduction of discrimination.
Person of trust
Prof. Dr. Nina Schneider
Code of conduct
The Popakademie feels obliged to create a positive study and working atmosphere. We believe that all students, staff, teachers and visitors have the right to be treated equally and with dignity and respect and to meet each other in mutual esteem.
We are committed to create a supportive environment and, moreover, an atmosphere that fosters an open culture of support and exchange - free from bullying, harassment, border-crossing, abuse of power and discrimination.Everyone who learns and works here respects the diversity of others. This house is a safe place, a place of creative challenge and is sustained by the spirit of a creative, artistic and respectful community. This includes accepting, respecting and appreciating every artistic practice, no matter in which way or form.
Person of trust
Marion Fluck
If you have any questions about these topics, or...
you feel insecure,
don't know exactly how to behave or who to turn to,
fear a lack of discretion,
feel restricted in your studies,
feel discriminated, are verbally or physically harassed or even have been or are subjected to verbal or physical violence,
please seek contact to a person you trust. There is no reason to be ashamed or fear any disadvantages.
Anti-discrimination Officer
Prof. Dr. David-Emil Wickström
Contact in case of sexual harassment
Nils Max
What does discrimination mean?
If you are persistently disadvantaged and/or exploited by others or by a person due to
your sex
your origin
your age
your social position
your appearance
your language
your religious affiliation
your sexual orientation
or your mental, physical or psychological impairment,
it is discrimination that cannot be tolerated.
(Sexual) Harassment?
includes any unwanted explicit or ambiguous verbal expression or physical approach. (Sexual) harassment can be very subtle or can take very obvious forms.
Mobbing?
is a persistent and systematic behaviour that creates hostility and harassment in studies and at work. If you feel restricted in your personal rights or well-being, you are most likely the victim of a bullying campaign.
Get active
In all these cases please contact one of the persons of trust.In principle, all managers are potential contact persons and will gladly and discreetly put you in touch with the person who can help you with your problem. Exclusion and harassment are not tolerated in any form. Those affected receive competent help and have the right of discretion.